Debra Sparks Dance Works in Bucks County PA. Provides Classical and Contemporary Training in Ballet, Tap, Jazz, Pointe, Lyrical and more.

Debra Sparks Allison, B.A., M.Ed
Ms. Debra Sparks is a professional dancer, teacher, and choreographer. She has studied at some of the finest schools, including SAB, Boston Ballet, and Pennsylvania Ballet. She was principal dancer with the Maywood Ballet Company and the Marcia Hyland Dance Company. Her teaching background dates back to 1975, encompassing faculty status at Rowan University, choreographing and dancing for Jane Fonda and Mikhail Baryshnikov, as well as teaching Master Classes throughout the tri-state area. Ms. Debra has choreographed extensively for television, colleges, and theater. In 1991, Ms. Debra founded the Philadelphia Children's Ballet Academy, a nonprofit cultural organization. In 1998, our Newtown School became a reality where hopes, expectations and dreams continue to soar.
Ms. Debra has been honored every year since 1990 with awards for excellence in Teaching and Choreography at many National Dance Competitions. Her dance team has continually won High Scoring Studio Awards and Championship status in all forms of dance.
Ms. Debra's students can be found making their mark in the dance world.
Chrissy Schultz

, NYC Ballet, "Center Stage" actress (film)

Keith Wilson

, "Cats," Original Broadway Cast

Ramon Flowers

, "Swan Lake," Original Broadway Cast

Tamara Allison

, "Christmas Spectacular" NYC, "Clara"

Emily Katz

, "Jubilee," Las Vegas; "SPAMALOT," Pro Theater

Lauren Renck

, Rockette, Radio City

Zara Tabackin

, "Grinch," Madison Square Garden

Chris Bodbeck & Cameron Flurry

, "Elf," Walnut Street Theater

Grace Matwijec

, 'Matilda," Broadway

Cameron Flurry

, "Mary Poppins," Walnut Street Theater
Ms. Debra's students have been awarded full scholarships from the New Jersey and Pennsylvania renowned Governor's School of the Arts of NJ and PA and accepted just this year to prestigious schools such as:
Kirov Ballet

American Ballet Theater

Joffrey Ballet

Gelsey Kirland Ballet

School of American Ballet

Alvin Alley

Boston Ballet

CPYB
Among their many accomplishments, Ms. Debra is proud to say, "My dancers not only dance beautifully, they exemplify the best of our American youth."
In 2005, Ms. Debra started the Bucks County Dance Company (BCDC), a pre-professional company offering the highest level of training to select, talented dancers on scholarship who are kept busy serving the community through numerous appearances and fundraising events including working with the American Red Cross, Leukemia/Lymphoma Society, and the American Cancer Society.
Debra's goal as Directress of the Debra Sparks Dance Works remains as it began in 1984: to teach young, talented children the wonderful art of ballet and dance, to encourage their growth in self-esteem with pride in their accomplishments and above all, to instill in them the "love of dance."
---
Tamara Allison Golden, B.A., Member AGVA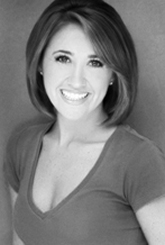 Miss Tamara has been dancing since the age of four and has achieved much success in the world of dance. A graduate of Villanova University, her professional credits include:
– Pennsylvania Ballet Nutcracker, "Marie" (Academy of Music)
– Philadelphia Children's Ballet Academy – "Clara"
– Radio City Music Hall Christmas Spectacular Show – "Clara"
– Radio City Music Hall Christmas Spectacular Show – Ensemble Dancer
– Chicago Show in "Christmas Across America with Radio City"
– Fox TV Hip-Hop Dance Team – Television Team, Fox Channel, Dance Captain
– National Titles and High Score Championships – Numerous National Competitions
– National Dance Council of America Scholarship Recipient
– Capezio Scholarship
– Governor's School of New Jersey – Full Scholarship Recipient in Dance
– Nickelodeon Commercials – National Television
– Miss Hemisphere – Talent Winner, Ambassador Winner, Overall Champion

Miss Tamara has also found time to teach and choreograph with a unique sense of style, technique, and originality. Tamara's classes are quite sought after at the Debra Sparks Dance Works where she teaches ballet, jazz, and hip-hop.
Miss Tamara's training has been with some of the most prestigious schools including The Debra Sparks Dance Works, Pennsylvania Ballet, The Rock School, Central Pennsylvania Youth Ballet, Boston Ballet, Broadway Dance Center, and with various New York teachers and choreographers with Radio City.
In addition to her extensive performance repertoire in jazz, tap, hip-hop, and lyrical forms of dance, Miss Tamara's ballet repertoire includes Nutcracker, Coppelia, Midsummer Night's Dream, Stars and Stripes, Cinderella, Sleeping Beauty, Les Sylphides, and La Boutique Fantasque.
---
Karen Potts, B.A., B.S.N
Karen has grown to love the art of dance through training and performing for over 35 years. Invited to study with the Eglevsky Ballet of New York at age 14 and the Charleston Ballet of South Carolina by age 15, Karen discovered early that the world of dance did not merely end with her ballet training.
Karen quickly embraced the expressiveness and grounded qualities of modern / contemporary dance. With only two years of modern training, Karen was working with the American Dance Festival in Raleigh, North Carolina, the largest and foremost leader in modern training and was also accepted to train and travel with this program by age 17 to Salt Lake City, Utah. She was the first high school student invited to participate in an AP dance program at DeSales University where she received college training and credit in dance while still attending high school. Since graduating from the Boston Conservatory of Music, Dance, and Theatre on scholarship, Karen has taught all ages and abilities ranging from beginner to advanced in modern, contemporary/lyrical, classical ballet, partnering, improvisation, and dance history. In 2013, Karen earned her nursing degree earning a 4.0 GPA and awarded valedictorian at La Salle University. She is excited to be continuing her teaching career back at DSDW, where she began 15 years ago, introducing more students to the love of movement and dance.
---
Emily Larew
Dancing since the age of four, Emily doesn't quit. From the small town of Lainsburg to Los Angeles, Nashville and, finally Newtown, Emily has taught, choreographed, and performed extensively. Emily's professional background includes Veggie Tales Live, Holland America Cruise Lines, Keith Anderson and Kaci music videos, as well as performances for Beth Moore and Michael Tait.
Over the past decade, Ms. Emily has choreographed and taught for an online dance instruction series, runway shows, universities, and up-and-coming artists.
---
Michele Mazur, B.F.A.
Ms. Michele Mazur has been dancing since the early age of four. She trained under Miss Debra Sparks and the American Repertory Ballet School until graduating from high school in 1993. She further developed her love for performing and the stage when she first attended Florida State University to earn her BFA. During this time, she was able to perform with an assortment of ballet companies in Florida, performed and choreographed for charity events and the American Dance Festival. She also received a full scholarship to the Martha Graham School summer program in NYC. She transferred to Temple University and earned her degree in recreational therapy with a minor in dance. Since that time, Michele has taught at various studios over the past seven years and continues to take classes. Her teaching experience has ranged from preschoolers to adults, from beginners to pre-professional level classes and has been in an array of styles from classical ballet to modern jazz. She is very excited to be back teaching at DSDW, which used to be her second home growing up and a place that positively influenced the person she has become today.
---
Michelle Marzullo, B.F.A.
Michelle began dancing at the age of four at the Debra Sparks Dance Works in Philadelphia, PA. While there, she studied ballet, pointe, jazz, tap, and lyrical under Ms. Debra Sparks, as well as performed in various regional and national dance competitions. She also was a company member of the Philadelphia Children's Ballet Academy from 1991-1999. Upon graduating from high school, Michelle attended Temple University on scholarship and pursued her BFA in Dance Performance and Choreography. While at Temple, Michelle had the opportunity to study and perform with various Philadelphia choreographers. Over the past 14 years, Michelle has been privileged to share her love of dance through teaching and choreographing at DSDW, for various high schools in the Philadelphia region, and for dance and theater programs through the Philadelphia Department of Recreation. Michelle is honored to be a member of the DSDW staff.
---
Emily Katz
Ms. Emily started dancing at the age of nine and, with the encouragement from Ms. Deb, she became passionate about working towards a career as a professional dancer. Each summer Ms. Emily was accepted to and trained with some of the finest ballet and dance company schools in the country including:
– Central Pennsylvania Youth Ballet
– Boston Ballet
– Kirov Ballet
– Joffrey Ballet
– American Ballet Theatre
– Debbie Allen Dance Academy
She trained privately with Leland Schwantes (former Alvin Alley dancer) and Patricia Brown (former principal dancer with the Joffrey Ballet). Ms. Emily is the recipient of a Presidential Dance Scholarship which she used toward obtaining her BFA in dance at the University of the Arts. Ms. Katz is also a certified pilates instructor.
---
Ms. Jenn Rose
Jenn Rose is a choreographer and teaching artist based in the Philadelphia area. She has choreographed numerous Regional Theatre productions with some of her favorites being Spring Awakening, Honk!, Spelling Bee, and Little Shop of Horrors. Jenn has collaborated and created new works for Ballet Fleming, 213 Productions, and Loose Screws Contemporary Tap Company. Her work has been recognized with 3 Barrymore nominations, funding from the Joyce Theatre, and two Broadway World Philadelphia awards. Jenn is currently teaching contemporary, tap, and dance theatre classes to students of all ages. Keep an eye out for her most recent project Christmas Dreams, an 80-minute feature dance film. Up next: The Apple Tree at Drexel University and Ain't Misbehavin' at Milwaukee Repertory Theatre. Jenn is grateful to be inspired everyday and looks forward to what is yet to come.
---
Cassie Russo
Cassie Russo, often referred to in the entertainment industry as "CaRu," is a professional dance choreographer, performer, and educator. In 2010, Cassie founded CaRu Entertainment Dance Complex in central New Jersey. In her professional career, Cassie appeared on The Today Show, Good Day Philadelphia, Good Morning America, Live! with Regis and Kelly, Pix Morning News, and has made multiple visits to the Preston and Steve Morning Show on WMMR radio. Cassie debuted on her first national tour as back up dancer for the world-renowned country act Rascal Flatts on their "Bob that head" Tour. Cassie also took part as a professional back-up dancer for musical act Physha-P, along with being the co-artistic director and staging choreographer for Alex Allen's debut tour Alixx in New York City. Cassie is proud to be a part of the DSDW family!
---
Julia Adragna
Miss Julia has always had a passion for dance, starting with her first dance class at the age of two. She became a competitive dancer at the age of ten and competed multiple solos and duets in jazz, lyrical, and contemporary. Miss Julia has extensive training in Ballet, Tap, Jazz, Hip-hop, and Lyrical. Over her 16 years of training, she has had additional training by attending intensive dance programs and pursuing professional dance classes in both New York City and Philadelphia. She was a student dance teacher and assistant choreographer for 4 years while she was in high school. Miss Julia competed at the collegiate level for UDA with Saint Josephs University Dance Team. She is currently a Senior at Saint Joseph's University pursuing a degree in Business.
---
Mr. Ski
Born and raised in the suburbs of Philadelphia, Ski realized his passion for dance and music at a young age. Creating and producing his own music, Ski stumbled upon the world of dance specializing in Hip Hop. He began his career in dance at the age of 15 and earned himself a position in the Hip Hop company, IAMPHRESH/Academy of Phresh under Smart Mark and Shanika Boston a year later. Dancing with the company, his teams have won several awards at World of Dance and Prelude. They also tried out for the Show "America's Best Dance Crew" and advanced to the top 20 crews.
Discovering Monster's of Hip-Hop, Ski took the time to travel throughout the US to train under the industry's best dancers and choreographers such as Laura Edwards, Nick DeMoura, Marty Kudelka, Ian Eastwood, Lyle Beniga, and Shaun Evaristo. Ski has been instructing at local dance studios and colleges throughout the Greater Tristate area since 2011. While living in Los Angeles for the summer of 2015, Ski taught at the College of the Canyons. Ski's classes range from beginner to advanced with students of all ages. During his class he likes to cover topics such as musicality, dynamics and body control while focusing on authentic, current Hip Hop styles. Click Here to see Mr. Ski in Action
---
Eva Parisi
Miss Eva began her passion of dance at the age of three. She felt very fortunate to study dance at the Debra Sparks Dance Works in Philadelphia, PA. While there, she studied ballet, Pointe, jazz, tap, and lyrical dance under the tutelage of Miss Debra Sparks Allison. She performed in Miss Debra's non-profit 501c3 ballet company and danced at the DSDW until the age of 17 years old. Upon her graduation from high school, Miss Eva received a full scholarship to the University of the Arts in Philadelphia for dance. After her time at the University of Arts, Miss Eva pursued her second passion, Early Childhood Education where she has been teaching young children for the past 12 years. She is a nationally recognized movie actress and professional model. Miss Eva loves to create works of art, whether it be a craft for her students, a painting in her home or a mural on the wall. Dance is an art form very close to her heart and Miss Eva is excited to be back where it all started and now be a member of the DSDW staff.
---
Adrienne Crowley
Andrienne graduated cum laude from Richard Stockton College with a B.S. in Business Management and a minor in Dance. In addition to performing with multiple local companies, Adrienne was a member of the AFL Philadelphia Soulmates Dance Team for their 2011-2012 season. She has been a dance educator and choreographer in the tri-state area for the past six years with proficiency in ballet, jazz, and contemporary and has choreographed at a professional and competitive level, where her pieces have won multiple awards.
---
Julia Giordano
Julia has been active in the commercial dance world for the past six years. She trained and worked on staff at Broadway Dance Center and worked closely with the largest dance convention in the nation, the PULSE on tour. Julia has been a dance educator and choreographer for the past four years. She has choreographed for professional companies, competitive dance studios, and pageants where her pieces have won numerous awards. Her passion is to teach eager students and choreograph challenging pieces that make a positive impact on their continued improvement.
---
Lester Holmes
Lester has tumbled from Las Vegas to The Met and sang and danced from the TV screen to the Broadway stage. He has taught and choreographed across the US and abroad and has been on the dance faculties at Towson University, Goucher College and The Peabody as well as Broadway Dance Center and STEPS in NYC. He is thrilled to make Bucks County his new home where he will have the opportunity to instruct, motivate, and share the amazing joy of dance.
---
Alexa Luke
Straight from NYC and a European dance tour to DSDW every week in the fall, comes Miss Alexa! We are honored to have this current dance professional with NYC Companies join us in teaching contemporary, modern and jazz in the style of SO YOU THINK YOU CAN DANCE!

---
Kristin Moffa
Certified Pilates and Barre Instructor for both dancers and non-dancers. Former dancer at DSDW with a strong technical background and many years of teaching experience!
---
Melissa Byrd
We are so proud to welcome back Melissa Byrd to DSDW! She trained with Miss Deb for 14 years and now returns to share her talents with our students. A cum laude graduate with a double major in dance and communications, she brings both a strong technical and educational influence to her classes. Melissa's teaching background includes UMass Amherst Department of Music and Dance, Massachusetts Dancers Tour, Five College Dance Department, and many more renowned schools and institutes. Her theater experience boasts numerous ballet, jazz, contemporary and modern performances with highly recognized contemporary choreographers. Melissa was a featured dancer with Valley Forge Dance Theater, Philadelphia Femme Collective, Pioneer Ballet, Manhattan Research company, Debra Sparks Dance Works and many more. We have a great year ahead with this caliber teacher!
---
Jenny Daino
Miss Jenny brings 14 years of teaching experience, great enthusiasm and a professional background in a variety of dance styles to DSDW! She is certified in the Dance Educators of America Teacher Program and has trained with Master teachers throughout the USA. We now have another terrific addition to our teaching staff and look forward to many years of creative and positive learning strategies in our classroom with our Miss Jenny!
---
Amanda Page
Creative, exciting, challenging, encouraging, professional and dynamic describes our new, inspiring teacher! She is a dancer's dancer who can perform and create at the highest of professional levels. Able to execute Broadway levels in technique as well as performance and choreography, Amanda brings a new spark to the Debra Sparks Dance Works! With the most prestigious schools for training and performance, Amanda has been recognized as the highest scoring performer in numerous national competitions in the USA. What a great addition to our already exemplary teaching staff!
---
Guest Staff/Choreographers
In addition to the regular staff, Debra Sparks Dance Works also holds Master Classes. DSDW has had the pleasure of hosting classes with the following instructors:
Lauren Froderman, winner of "SO YOU THINK YOU CAN DANCE"
Valerie Salgado, Television choreographer for SMASH
Stay Tuned for More!!
---
The DSDW Vision
Ms. Debra's goal remains as it began in 1984: to teach young, talented children the wonderful art of ballet and dance, to encourage their growth in self-esteem with pride in their accomplishments, and—above all—to instill in them the "love of dance!"