FABULOUS MASTER CLASSES AT DEBRA SPARKS DANCE WORKS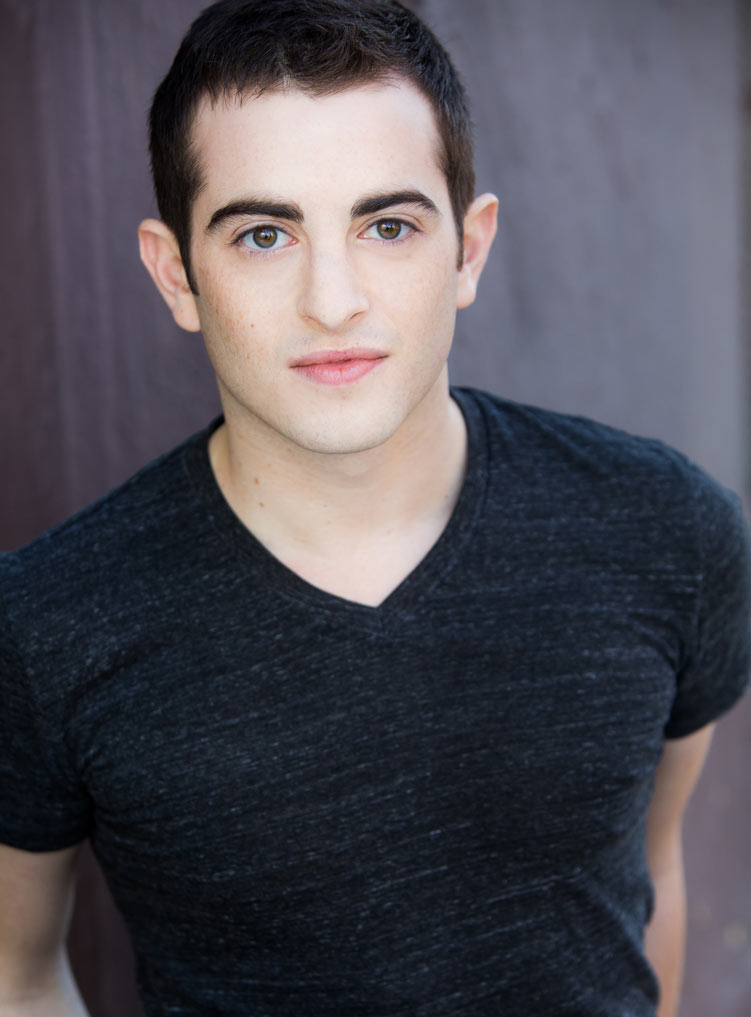 Josh Assor
Josh is a New York based choreographer and performer. Throughout Josh's career, he has worked in some of the most respected jobs in the industry including Broadway, national tours, national commercials, film and television. He has performed in major venues across the world including the United States, Canada, Mexico and Europe. Some of his recent choreographic work includes New York Fashion Week, Audi Ottawa, a commercial for Modos Furniture, Mary Poppins and Cinderella at Arrow Rocks Lyceum Theater. He choreographed world premiere of Medicine the Musical, which ran in New York City, Off-Broadway. He was the associate choreographer for the Saturday Night Fever National Tour as well as the Canadian Premier of Disneys Newsies at Drayton Entertainment.
As a performer, some of his favorite credits include Disney's 1st National Tour of Newsies (asst. Dance Captain), Neleus in Mary Poppins on Broadway and the 1st National Tour, Baby John in West Side story (Stratford Festival), Wizard Of Oz National Tour (Troika), and dancing on NBC's Saturday Night Live with Jimmy Fallon. Josh has been featured in Dance Spirit Magazine, Dance Canada Quarterly, Industry Dance Magazine and Dance Plug Los Angeles. He has taught at Edge Performing Arts Center and is currently on faculty at the Broadway Dance Center in New York City where he has been a guest choreographer for many of their events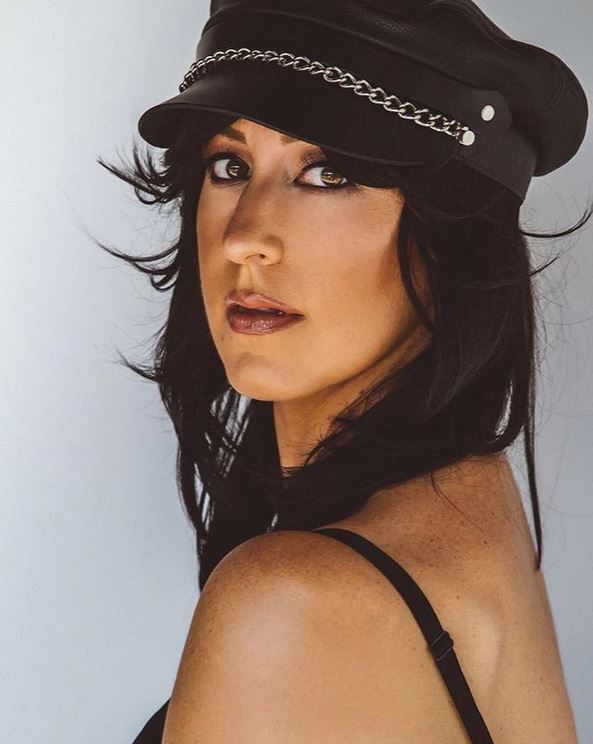 Jessica Franco
Jessica Franco, originally from Bucks County, PA, has performed around the world on Ariana Grande's Honey Moon World Tour, and throughout the states on The Billboard Awards, MTV Video Music Awards, and Coachella. She was featured in music videos by Vance Joy and Fancy Hagood and is featured on Tezoro's Floorwork instructional DVD's Volume I and II. She was the Assistant Choreographer for Ariana Grande's Dangerous Woman World Tour and has assisted with Ariana's performances on The Voice, Jimmy Kimmel, American Music Awards, Saturday Night Live, Dancing With The Stars, and more. She is so excited to continue to work, create, and perform all over the world!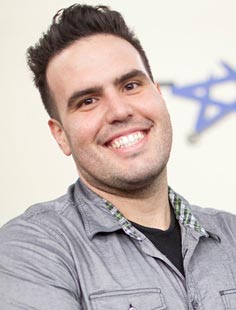 Dance Moms Miami's "Angel"
Debra Sparks Dance Works was blessed to have Dance Moms Miami's "Angel" (Victor Smalley's partner) last week when Victor himself was unable to come. But don't lose those dance shoes, because more Master Classes are on the way.
All we can say is "WOW" - what an amazing dancer and instructor Angel was for our many dancers (from DSDW and other studios) - who came out to learn some fantastic jazz moves!!!
Angel is welcome back any time 🙂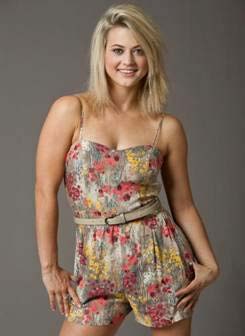 You were great, Lauren Froderman!
Choreographer and TV Celebrity SEASON 7 WINNER OF "SO YOU THINK YOU CAN DANCE" came to Debra Sparks Dance Works to give a motivational, challenging, inspirational and rewarding master class!
Click Here for the Press Release
Lauren has landed many dream roles on television, music videos, and live shows, including:
• One of the Rockettes for Radio City Music Hall
• So You Think You Can Dance
• Big Time Rush
• Blake McGrath
Most recently, Lauren became the first dance athlete for Gatorade as well as the female dance athlete for the G Series Fit Line.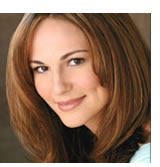 Synchronized Dance Class with
Professional New York Dancer was a hit!
Rhonda Malkin came to DSDW!
Established professional dancer with 17 years' experience and TV personality joined Debra Sparks Dance Works in an afternoon of exciting dance, choreography, and movement!
Accomplishments:
Special White House Performance for President and Michelle Obama

Los Angeles Lakers Girls (dancer/choreographer)

The Producers: The Movie Musical

The Academy Awards

MTV VMA's and Movie Awards

NYC dance coach and celebrity personal trainer

Commercials for Sears, Macy's, CBS, Westfield Shopping Towns

Live stage shows for Disney, The Today Show, The Tonight Show with Jay Leno, Regis and Kelly

Rockette for 12 years
Wow–What a Master Class at DSDW
Emmy winner, choreographer, and dancer, Mia Michaels, came to Debra Sparks on Monday, February 4th, and conducted an exciting Master Class for the dancers!
Whether she's dancing on the stage or lighting up the screen, Mia blends her unique talent and creativity to produce an artistic presence all her own.
Past accomplishments:
- 2011 Emmy Winner - "So You Think You Can Dance" FOX
- 2010 Emmy Winner - "So You Think You Can Dance" FOX
- 2008 Emmy Nominee - "So You Think You Can Dance" - "Mercy" FOX
- 2007 Emmy Winner - "So You Think You Can Dance" - "Calling You" FOX
- 2004 Emmy Nominee - Celine in Las Vegas: Opening Night Live CBS
- 2003 & 2004 American Choreography Award Nominee

Christopher Fleming joined DSDW for an exciting Master Class
Bucks County ballet company, Debra Sparks Dance Works in Newtown, PA,  enjoyed a Master Class with dancer Christopher Fleming.  DSDW dancers learned some exciting new ballet steps!
Years of dance training at the New York City Ballet have given Christopher Fleming a reason to smile. As principal dancer, Chris performed in ballets for many renowned choreographers, including but not limited to:
•George Balanchine
•Jerome Robbins
•Peter Martins
His expertise and skill set have taken him across the globe but he still has roots on the East Coast, managing a dance studio in Philadelphia and choreographing for a variety of creative venues in the city and around town.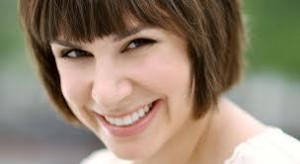 Valerie Salgado comes to DSDW for a Master Class that's a Smash!
Debra Sparks Dance Works in Newtown, PA, enjoyed a Master Class with Valerie Salgado, the assistant choreographer from the NBC hit series "Smash" produced by Steven Spielberg. 
Valerie has worked one-on-one with many stars including:
•Megan Hilty
•Uma Thurman
•Katharine McPhee
•Debra Messing
She taught and choreographed for Rosie O'Donnell's Broadway Kids and can be found at the Broadway Dance Center as a guest artist.
DSDW's dancers enjoyed two hours of invigorating dance steps, choreography, and learned why "Smash" is such a smash!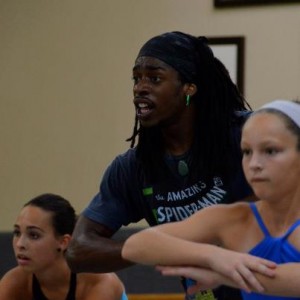 What a Master Class!
Mr. Russell Ferguson, Season 6 Winner of "So You Think You Can Dance" joined us for our first Master Class, WOW! What an exciting evening of contemporary and Hip Hop at DSDW.
Feedback
"My Contemporary class @ Debra Sparks Dance Works studio was absolutely AMAZING!!!
The kids were so kind, focused, and polite all the way around. Thank you DSDW for giving me an opportunity to share my artistry! God Bless you all."